Things Im Loving Friday #310: Your 2019 Favorites
Happy Friday, my friends! I hope you had a good week and are stopping by the blog today feeling excited for the weekend ahead. We dont have any big plans on the agenda which is more than fine by me! Im sure well get out and about with the boys at some point but a clear calendar is suiting me well right now.
Before I unplug for the weekend ahead, I wanted to share my usual Thing Im Loving Friday post with you guys but with a twist! A few days ago, I took some time tolook through my affiliate link analytics for the first time in for-ev-errr and I found it really interesting to see what you guys liked the most in 2019. I am notoriously horrible at looking at the analytics behind my blog as well as my affiliate link analytics but checking out some of the bestselling items from my blog last year reminded me of so many of my favorite things! A bunch of 2019s bestsellers were past Things Im Loving Friday favs and, not surprising at all, most of them came from Amazon. Haha! Clearly we share a love for easy Amazon orders!
So now, without further ado, here is YOUR Things Im Loving Friday roundup of Top 10 2019 favorites divided into three categories: Fashion, Extras and Kid Stuff! (Note: Some of the bestsellers are no longer in stock, so this is the list of bestselling items that are still available!)
Things Im Loving Friday: Your 2019 Favorites
Favorite Fashion Finds from 2019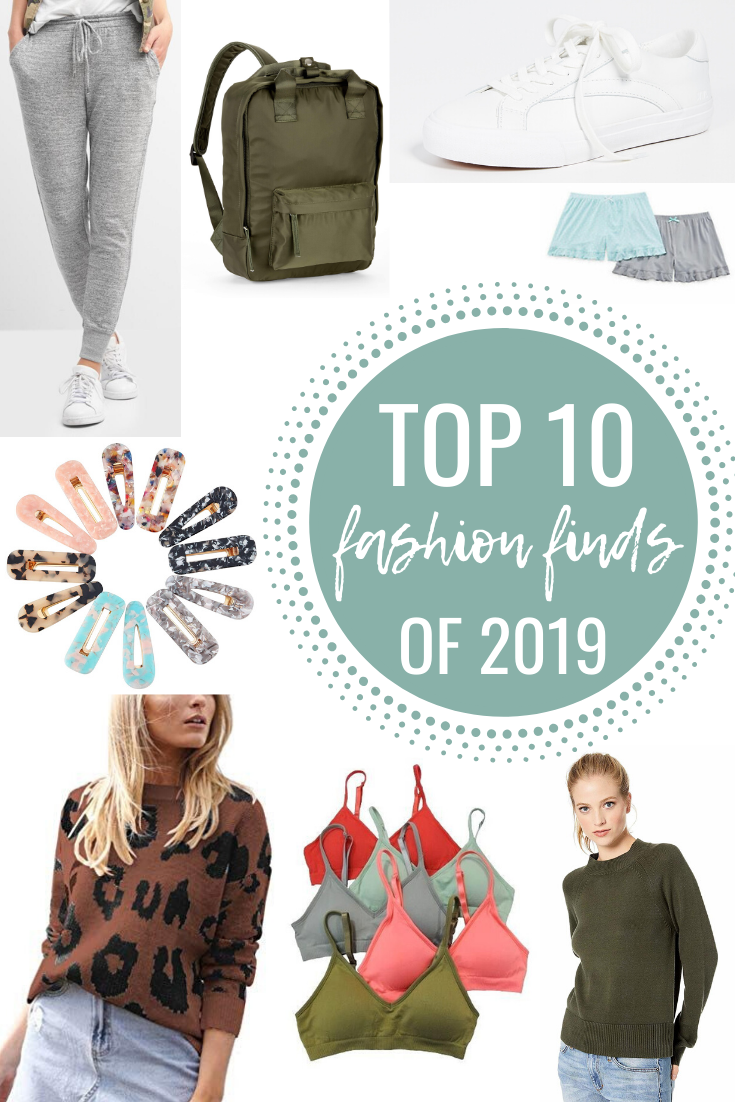 Basic Seamless V-Neck Bralette: I discovered this bralette at a boutique in Park City so imagine my surprise when I went to order more online and I found them on Amazon! The pricepoint is fantastic and I wear these almost every day. Theyre incredibly comfortable and the v-neck style makes them versatile enough to wear under sweaters, tees and tanks. Theyre a wardrobe staple for me! (One caveat: I have a small chest, so if you need tons of support, these might not be the best for you.)
Daily Ritual Mock Neck Sweater: This sweater was one of my favorite Amazon finds earlier this fall! I saw a fashion blogger rave about the quality and for only $29 its a steal! It comes in a bunch of colors and I love wearing this one with everything from distress jeans and high-waisted skirts to cozy joggers. (For sizing reference, Id size up. I ordered a medium.)
Ruffle Sleep Shorts: I blogged about these inexpensive sleep shorts over the summer when I finally got around to refreshing my warm-weather pajamas. I had been sleeping in sleep shorts with a worn-out elastic band for years (WHY!?) and these felt like a soft and cozy breath of fresh air! (For sizing reference, I sized up and ordered a large.)
Hair Barrettes:I ordered thesebarrettesbecause my postpartum baby hairs were OUT OF CONTROL and barrettes are back in style so it felt like a match made in heaven. As someone who wears her hair up almost every day, something about using one of these barrettes in my hair when I have it pulled back makes me feel a little more pulled together so I consider that a win.
Leopard Pullover Sweater:Another awesome Amazon sweater find! I have the coffee color and think it fits true to size.
Ruffle Neck Dress:This was a casual, breezy dress I bought last summer (I have the Y-Red one important to note since the styles all look so different) and it was a dress I found myself reaching for on repeat because it was so comfortable. Bonus: It looks great with everything from wedges and sandals to sneakers!
Madewell Low Top Sneakers:After several months of looking for a pair of casual low top sneakers that didnt looktoo athletic, I found these Madewell sneakers and wear them constantly!
Nylon Backpack:This was a $15 find that I raved about last summer! Its great for anyone looking to haul a few diapers, snacks and kid-essentials around who doesnt want to deal with a gigantic diaper bag.
Softspun Joggers:I think these joggers may have been my best loungewear discovery in years. The fabric is lightweight but still incredibly soft and cozy. Theyre comfortable enough to sleep in but look pulled together enough to wear around town.
Sherpa Bootie Slippers:These were an online Target impulse buy and a GREAT one at that! Theyre so warm and comfy and Ive been wearing them around the house non-stop since they found their way in my online cart.
Favorite Extras from 2019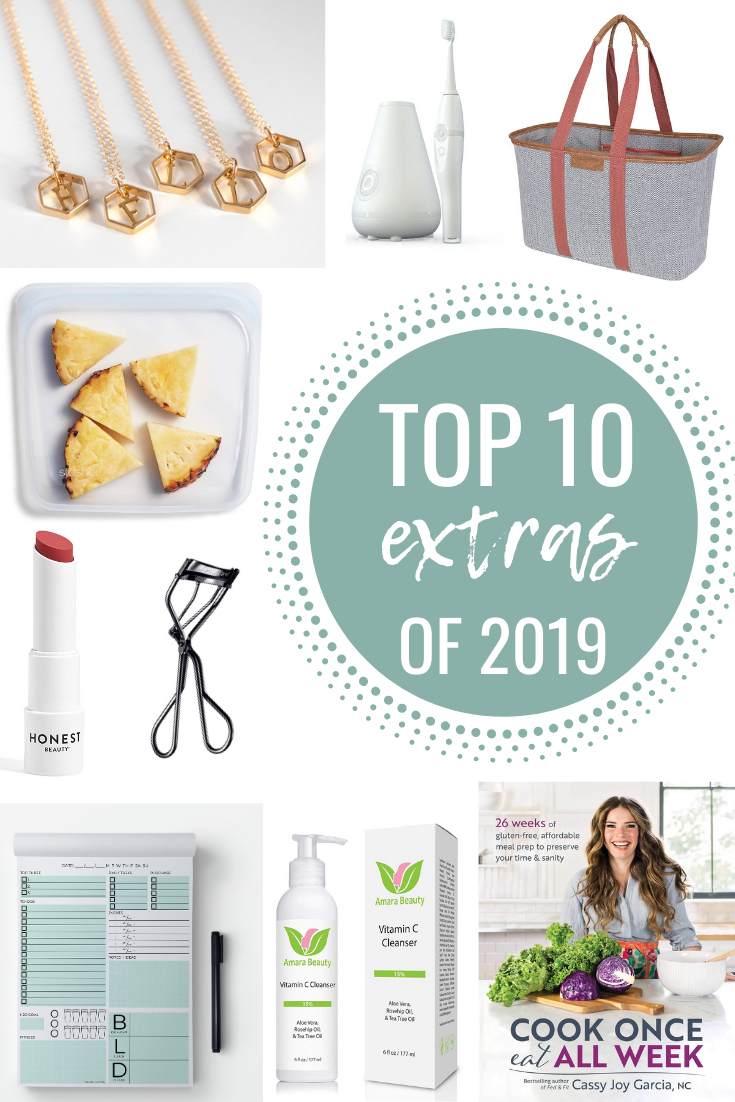 Hexagon Initial Necklace:This necklace was a gift guide item that you guys clearly loved as much as I did! I love the unique take on a traditional initial necklace.
Collapsible Tote:Ive been raving about this tote for YEARS and Im so glad you guys seem to love this one as much as I do! Its so darn handy and its a travel favorite for us for long road trips. It is ideal for storing all of the boys toys and books in an easy-to-access bin and its also the perfect toy staging area during vacations. This is one of my favorite unexpected baby shower gifts to give because everyone always loves it since its incredibly useful!
Honest Beauty Tinted Lip Balm:I added this lip balm to one of my diapering bundles and was an instant fan! Its moisturizing and offers the perfect pop of natural-looking color.
Cook Once, Eat All Week Cookbook:This cookbook made it onto my list of all-time favorite cookbooks last year and for good reason! The recipes are wonderful and the cookbook does a great job of simplifying meal prep if youre looking to get into that in 2020!
Vitamin C Facial Cleanser:This has been my go-to facial cleanser for more than two years! Its thecleanser I found after looking for a product that was free of many common harsh ingredients that also contained vitamin C. I feel like its very gentle while still cleansing my skin of makeup, dirt and all that jazz.
Stasher Bags:We love our Stasher Bags for everything from food storage to corralling the boys on-the-go snacks in one easy-to-see clear bag.
Daily Page Notepad:This was another gift guide feature that apparently appealed to you guys as much as it did to me! I ended up receiving this one for Christmas from my sister and have been using it daily ever since the start of the new year. Its perfect for those who prefer lists and writing down daily to dos to help with productivity.
SHISEIDO Eyelash Curler:The SHISEIDO eyelash curler is, without a doubt, the best eyelash curler Ive ever used! I finally upgraded my eyelash curler from college last year and clearly shouldve done this way sooner because I was blown away by this find! It curls my eyelashes in a way that actually helps them maintain their curl for much longer than other curlers Ive tried.
Refrigerator Organization Bins:I got oddly excited about these bins during a giant refrigerator clean out/organization spree last year. Big fan!!
TAO Electric Toothbrush:I was suckered into ordering theTAO toothbrushafter an influencer I follow on Instagram said she swears by it and loves the whitening mode on this electric toothbrush. What really sold me, however, is the docking station of this toothbrushbecause it uses ultraviolet-c rays to kill 99.9% of germs when your toothbrush is not in use.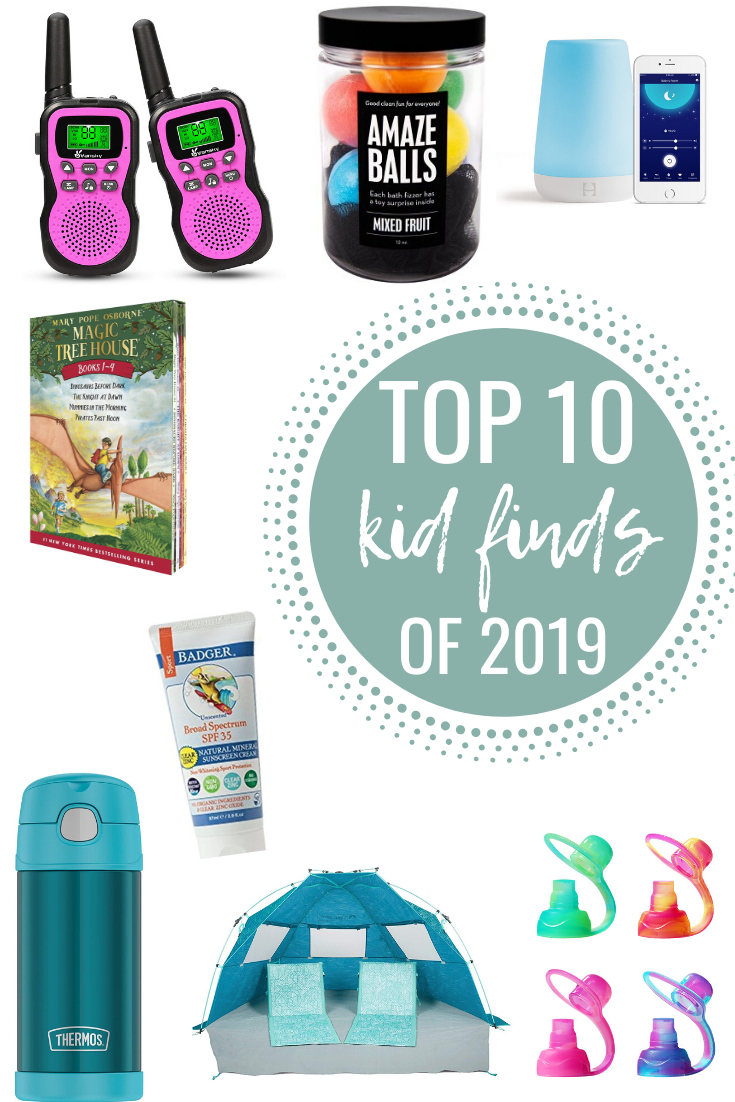 6-in-1 Fun Pack of Kid Card Games:These card games continue to be a huge hit with Chase! Apparently card games can be great for developing skills like matching, counting, making pairs, taking turns, recognition, etc. which is an added benefit but Chase just loves playing them and theyve been fun for me and Ryan to play with him too!
Walkie Talkies:One of my favorite gifts to give to little ones for their birthdays because theyre always a hit!
Beach Tent: We bought thisbeach tent based on your awesome recommendations and were SO happy with it last summer!
12-Ounce Thermos Water Bottle:My favorite non-plastic water bottle for the boys! It seals well and doesnt leak and I love that its made of stainless steel.
Badger Sunscreen:The most affordable super-clean kids sunscreen Ive found. Our favorite for the boys.
ChooMe Pouch Toppers:A GAME CHANGER when it comes to feeding pouches to little ones and preventing messes! Hands down my favorite new baby product discovery after Ryder was born.
Da Bomb AmazeBalls Bath Bombs:These are our special bath bombs for Chase. They each come with a little toy hidden inside and he thinks theyre the coolest!
JuJuBe Legacy Diaper Bag Wristlet:I continue to use this every single day! Perfect for keeping diapering essentials in one place so I can easily transport them from one bag to the next without feeling the need to completely unload one of my bags every time I want to use a different one.
Magic Tree House Books:Thank you guys for recommending these chapter books to me! They have been the BIGGEST hit with Chase and weve already made our way through the entire series. Were onto the Merlin Missionsbooks by the same author now and loving them, too!
Hatch Baby Rest Noise Machine, Night Light + Time-to-Rise Alarm:We now have one of these in both boys rooms because its the best! Its a noise machine that you will use for your kids for years because it is also a night light, time-to-rise alarm thats controllable from your phone.
Food: Make Ahead Breakfast Burritos/ Extra Vegetable Fried Rice / Turkey Bacon and Cheese Egg Muffins/ Lightened Up Broccoli Cheddar Soup
Fitness: 20 Minute Upper Body Tabata Workout / 30 Minute Power Barre Workout
Crustless Vegetable Quiche (This recipe is SO ridiculously good! A great breakfast-for-dinner option or a wonderful crowd-pleasing brunch dish.)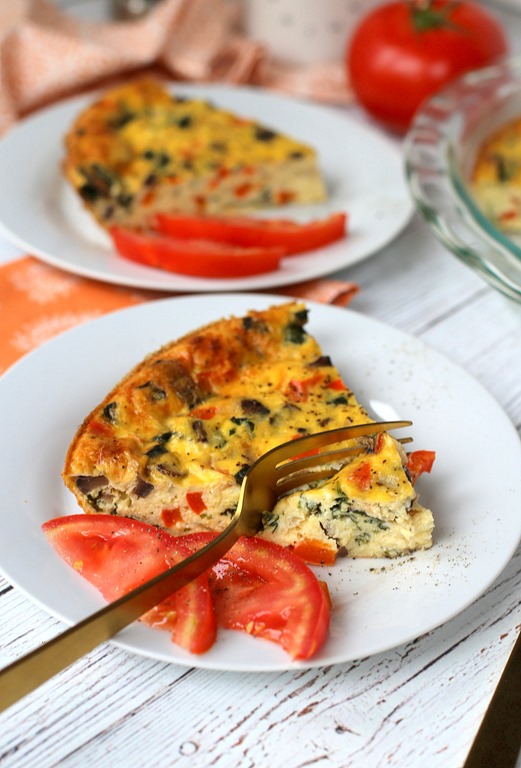 Decreasing Reps Bodyweight Workout(To complete this bodyweight workout, you will make your way through five different blocks, each with a different theme.)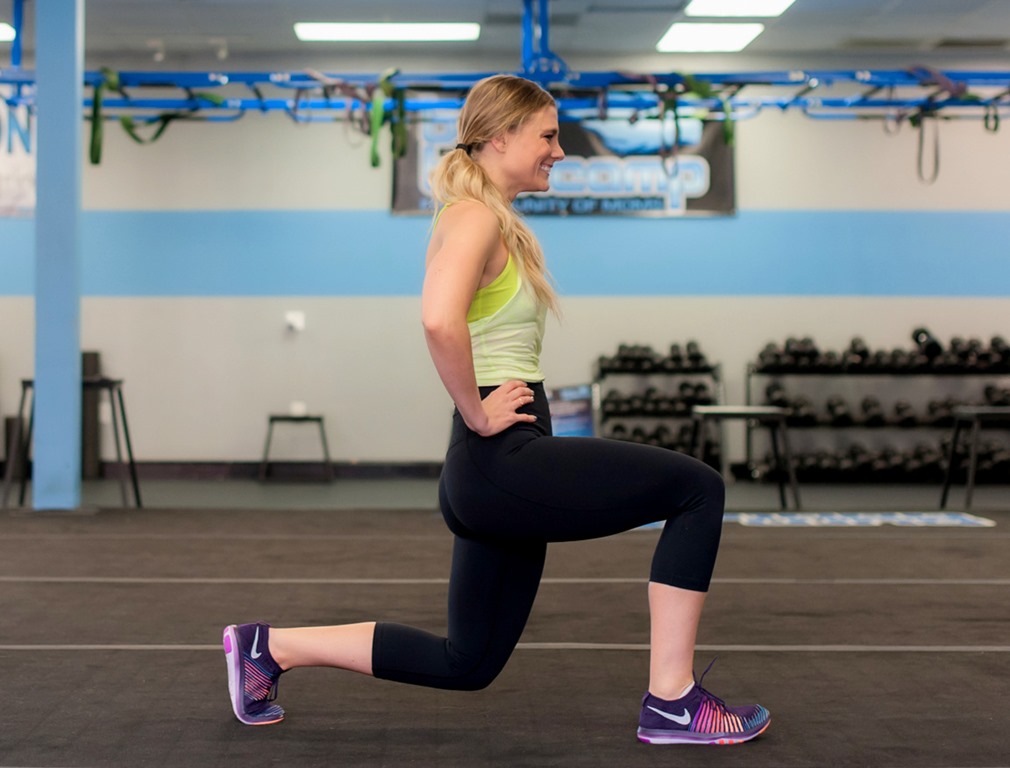 Question of the Day
What is one thing making you smile today?
The post Things Im Loving Friday #310: Your 2019 Favorites appeared first on Peanut Butter Fingers.