How to turn a playroom into a preschool classroom
Stepping into your child's preschool classroom for the first time is a magical moment—tiny chairs, bright and colorful artwork hanging from the walls and thoughtfully organized play stations throughout the room create a curated play environment that most of us don't have at home.
As a former preschool teacher, I know firsthand the hours of preparation and thoughtful planning behind the organization that creates the magic and ease of a preschool environment. An early childhood classroom focuses on facilitating individual investigation and playful engagement by intentionally organizing each "station" or "center" in the room to encourage children to interact and play in ways that will develop important foundational skills.
Whether you're homeschooling this year or doing a blend of virtual and physical school, setting up each space in your child's play area at home with the same intentionality of a preschool teacher can create a fun play environment dedicated to growth and development.
As you begin to plan and organize, important foundational skills in early childhood development to consider include:
Cognitive and problem-solving skills
Social and emotional skills
Speech and language development
Fine and gross motor skills
Here are some ways to create an educational + fun preschool classroom at home:
---
Educational 'circle time' rug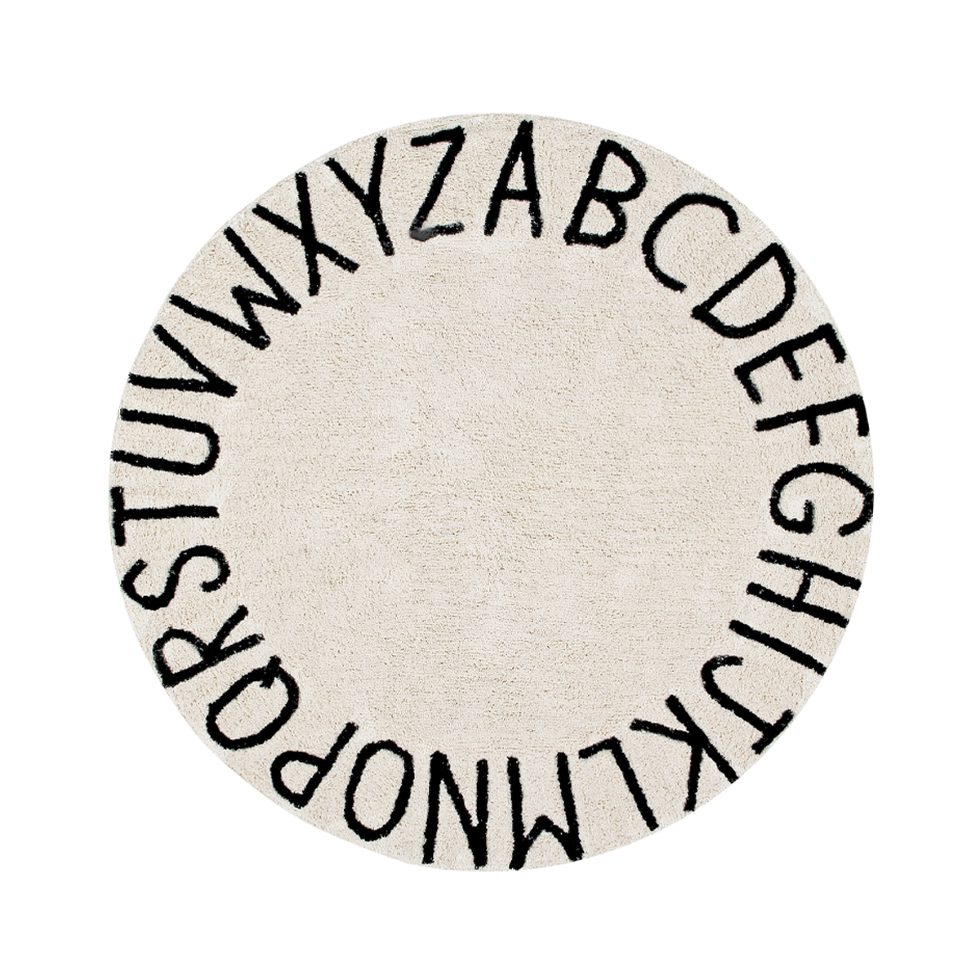 Foundational skills: Speech + language, social + emotional, cognitive + problem-solving
"The Circle Time Rug" is the meeting place in the classroom where most teachers and students start their day. While your little one might not be meeting on the carpet with other friends this school year, you can recreate a modified circle time in your own home. This is the perfect place to sing, talk and read with your child.
Most circle-time rugs have numbers or letters to facilitate learning moments. Try asking your child to sit on a specific letter or number during different times of the day and encourage them to find it on their own.
While bright primary colors might not go with your home decor aesthetic, an ABC rug like this one from Lorena Canals is the perfect compromise. Bonus: It's washable.
Pretend-play station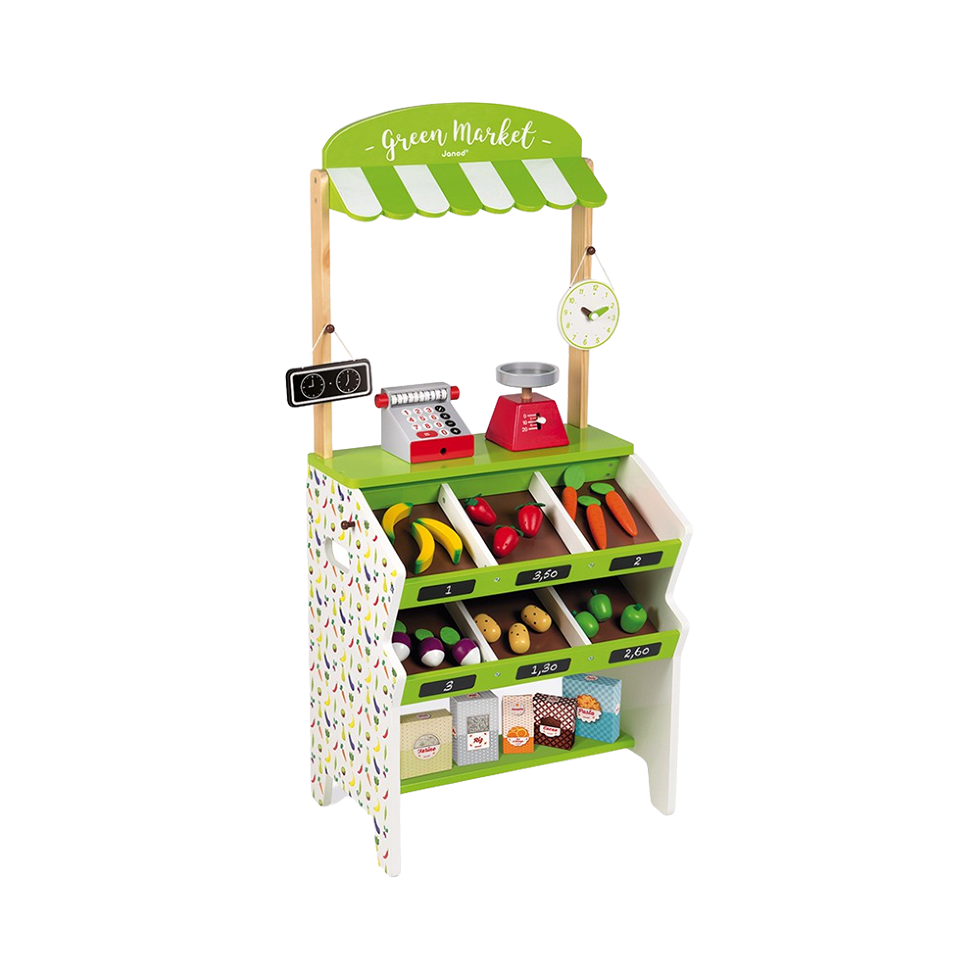 Foundational skills: Social + emotional, fine + gross motor, cognitive + problem-solving
A pretend-play station is a way to spark and nurture your child's imagination while also encouraging the development of multiple foundational skills. Pretend play is often a time to encourage peer play, but you can step in as a playmate for your child if there are no other children in your home. Be sure to let them take the lead on how the imaginative story develops, letting their creativity dictate the scenes and scenarios.
Avoid the temptation to hang your child's favorite princess or superhero costumes in the pretend-play station and save them for another time. Focus more on dress-up material that mimics everyday life occupations and environments, like these vocational inspired aprons.
Children love acting out the behaviors and scenarios they observe in life within the safety and freedom of their own play environment. This grocery store play set is the perfect size to fit into the corner of any playroom or bedroom.
Cognitive skills + development station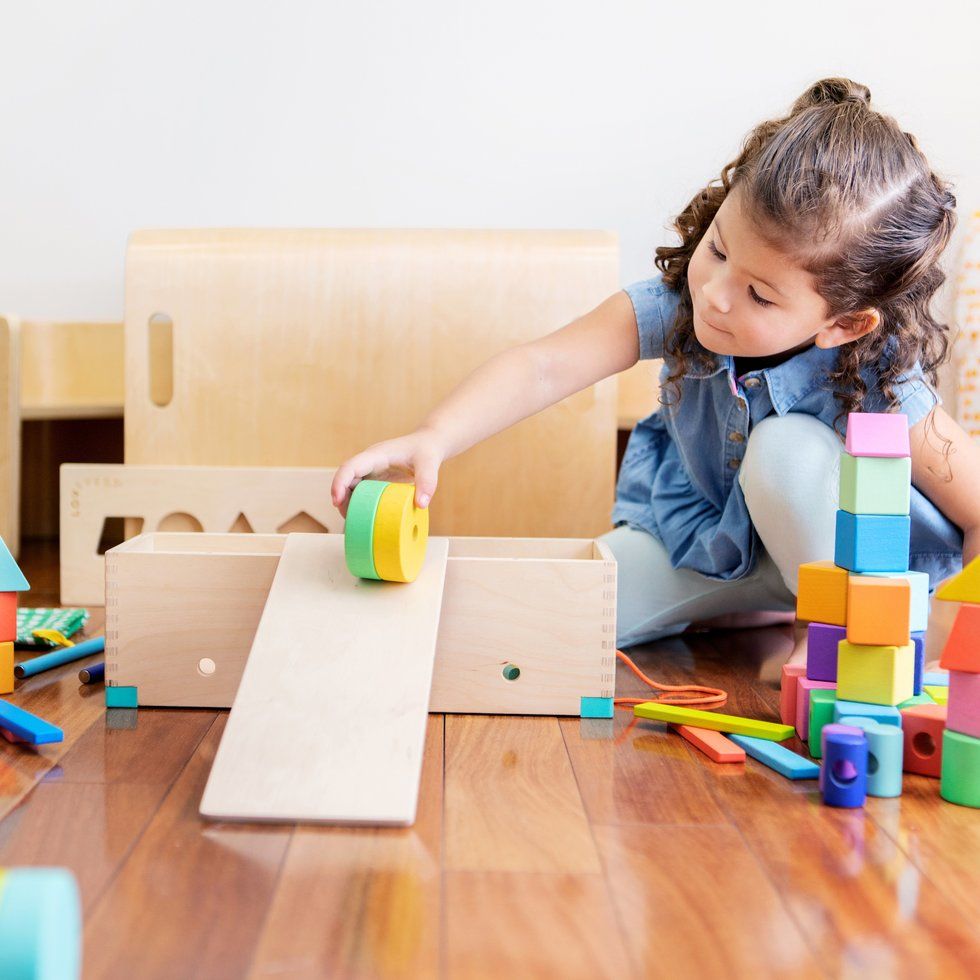 Foundational skills: Cognitive + problem-solving, fine + gross motor
Preschool teachers will often set up a station in the classroom dedicated to working with small objects like blocks, legos and other hands-on building materials.
The Lovevery Block Set gives so many materials and options in one package. This science-based block set designed by child development experts is an all-in-one solution to your needs. Block sets like this encourage children to practice spatial awareness, motor-skill development and hand-eye coordination. Lovevery even includes a guide to help you unlock all the ways you can prompt your child to play with the set.
You can also utilize household objects! Try taking two bowls and filling them with cotton balls, large buttons or pompoms from your local craft store. Pick a slotted spoon or pair of tongs from the kitchen and have the child transfer the items from one bowl to another or work to organize objects by shape or color.
Arts + crafts station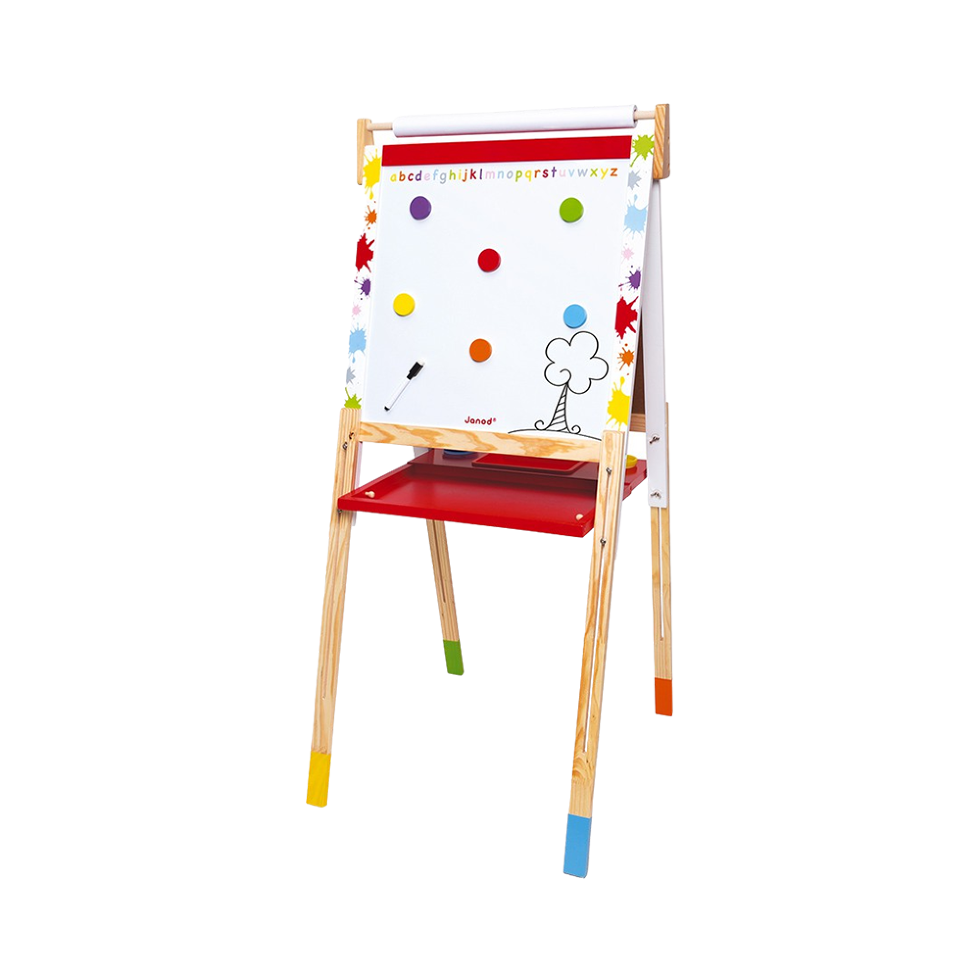 Foundational skills: Fine + gross motor
You might not have the space to house shelves of arts and crafts material like preschool classrooms do, but a small, thoughtful arts and crafts station will provide hours of educational enjoyment for your child.
This JANOD Splash Adjustable Art Easel is a favorite due to its versatility and sweet design—the easel acts as a chalkboard and whiteboard with a pull-out paper option for drawing and plenty of storage for tools and supplies.
Sensory slay station
Foundational skills: Fine + gross motor, cognitive + problem-solving
Sensory play is a popular station in any preschool classroom. Children explore textures and materials while also developing fine and gross motor skills. Whether the table is filled with uncooked rice and funnels, playdough and cookie cutters or water and cups, you can recreate this fun and skill-developing station in your own home.
While sensory tables come in a range of prices and colors, the simplicity of this Sprogs toddler sensory table can seamlessly fit into any home design scheme.
No room for a table? Try setting up one or two bins on the floor or table. You can use any type of bin you have around the house or order some simple bins that double as storage.
The library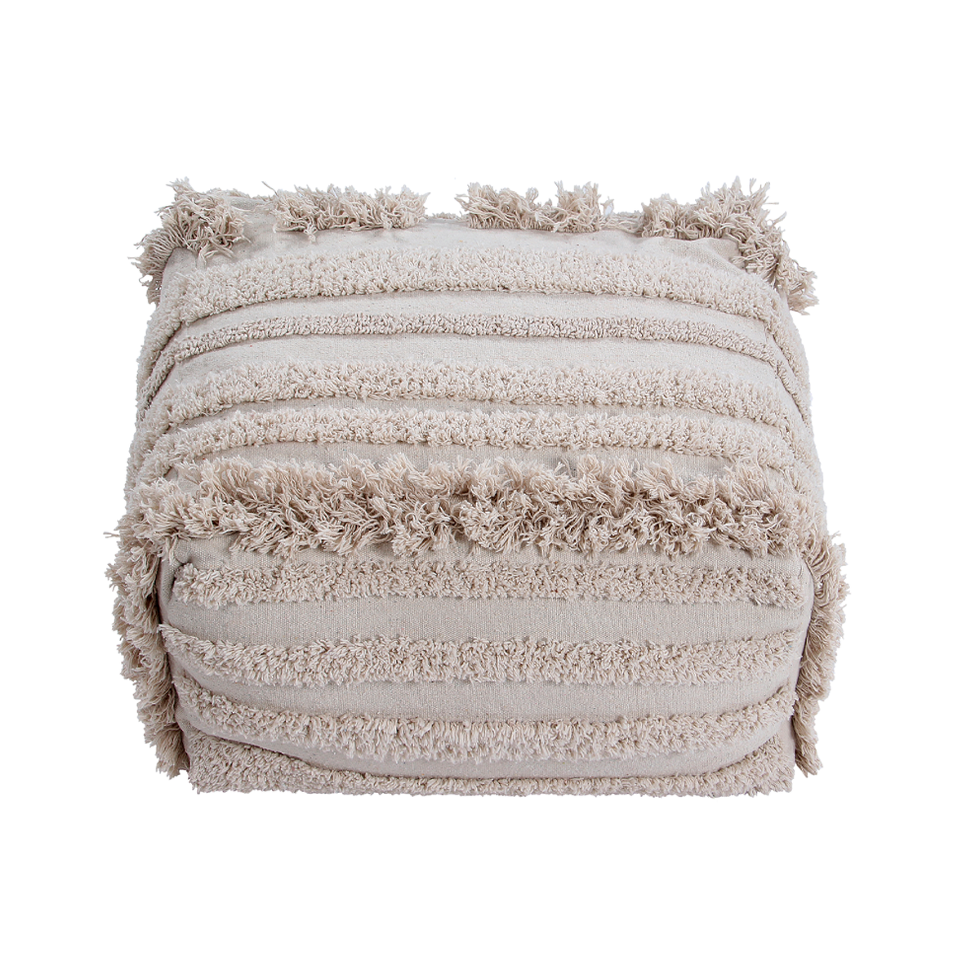 Foundational skills: Speech + language, cognitive development
The benefits of reading are countless, even if reading is only looking at pictures and becoming familiar with the letters and words on the page. Chances are, you already have books in your child's room. To recreate the environment of a preschool classroom, all you need to do is optimize the presentation of the reading material you already have.
Start by making sure the books are displayed on an open bookshelf where book covers are clearly visible and reachable independently, encouraging your child to browse and make their own selections. Next, create a comfortable and inviting place to really settle in and read—this can be as simple as adding a couple of pillows or a soft pouf by the bookshelf. We love this washing-machine friendly and stylish option.
We independently select and share the products we love—and may receive a commission if you choose to buy. You've got this.