Clever Storage Solutions for Children's Items
Babies and children come with a plethora of things from toys to hair accessories. Properly storing these necessities is a must to reduce the amount of clutter and disarray in your home. With organization being at the forefront of the new year, one of the major solutions to conquering the problem of clutter is to make sure that every item has a dedicated home. Once there is a dedicated storage location for your necessities make sure to get everyone in the family onboard to help maintain the change.
Here are some storage and organizational options for storing those necessary evils that come with having a family. We've got ideas that are super cheap and require a bit of work and options to buy your way to organization. 
Related: Options for donating storing and selling old toys
Five Clever Storage Ideas for Toys
Let's start with some DIY solutions. These are ideas that are pretty quick fixes and won't cost a lot of money. We've added shopping links for Amazon on a few, and they are affiliate links.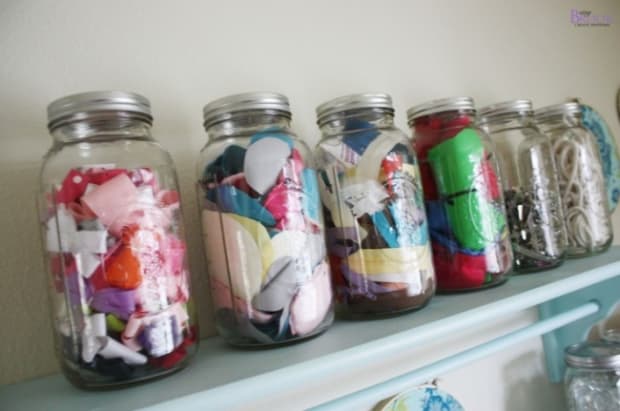 1. Mason Jars
These glass jars once used for canning make great decor statements when used to store hair accessories or other small items. Add a chalk label and put those hair bows and other accessories on display. No need to break the bank for the fancy ones, your local dollar store may sell them. We like these clear plastic ones we found on Amazon.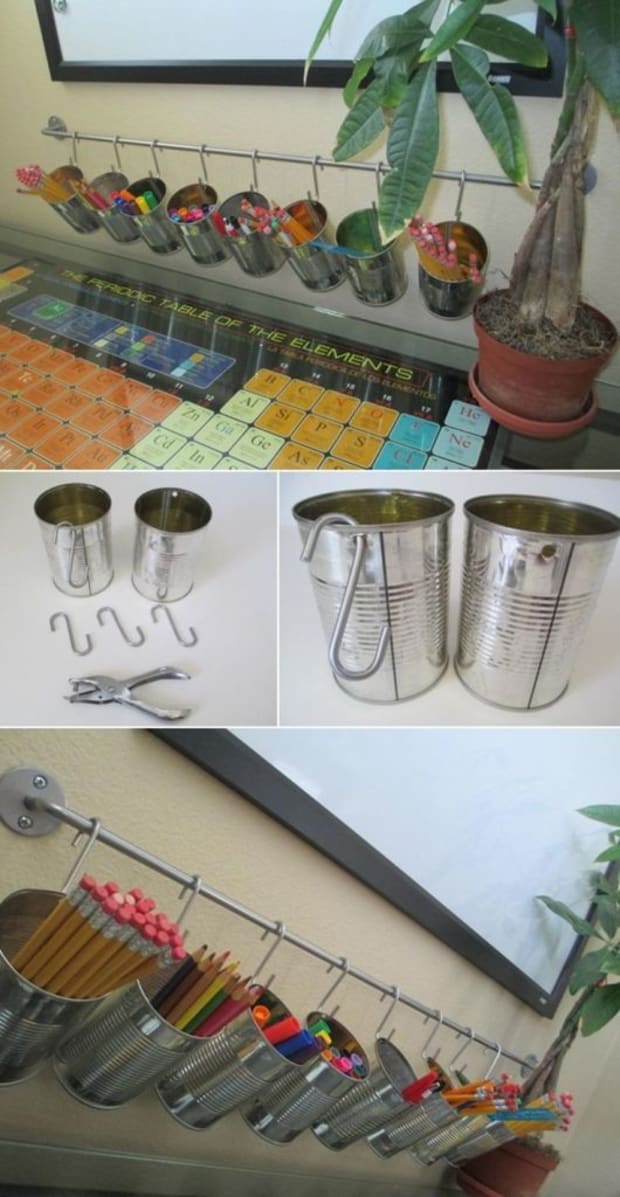 2. Upcycled Cans
Don't be so quick to toss those old cans. A good washing, and a few coats of spray paint make them great containers for storing art utensils, pencils and pens. Get inspired by this hanging bar with hooks for pots and kitchen utensils we found on Amazon.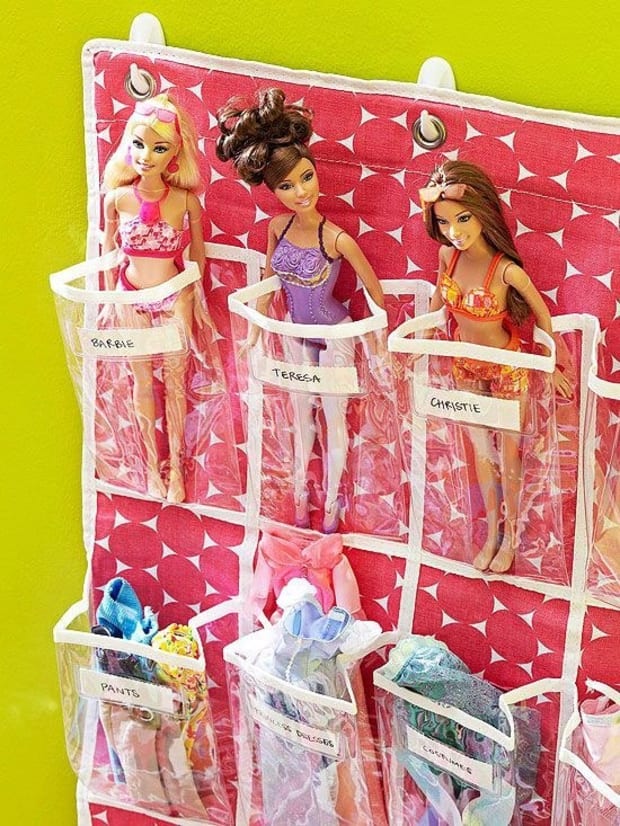 3. Hanging Shoe Storage
Replace shoes with dolls, toys, flashcards and other small items in over the door shoe storage containers.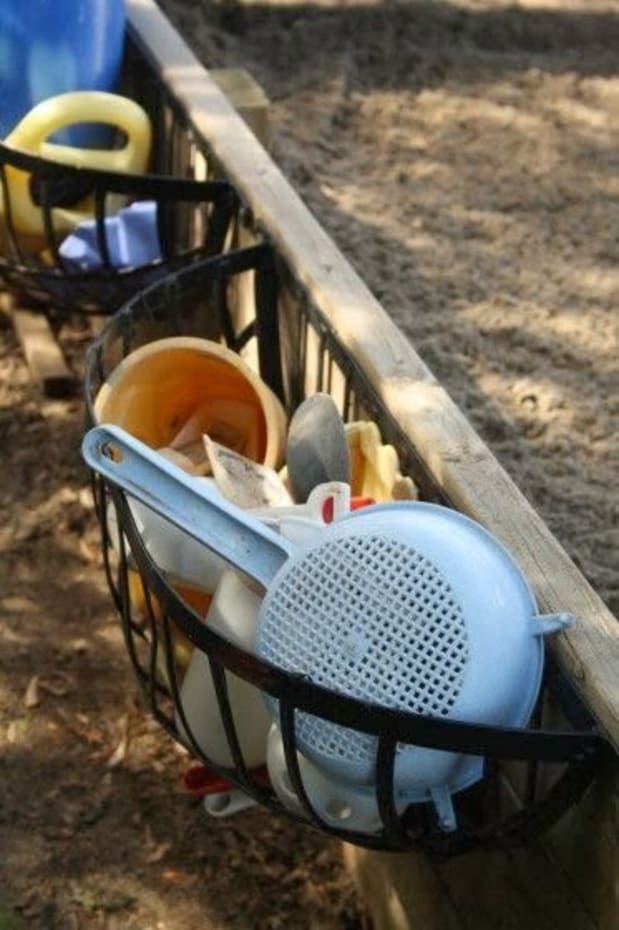 4. Deck Planter Storage
Add hanging flower baskets to the side of your deck or sandbox to store outside play toys neatly. These we found on Amazon are great.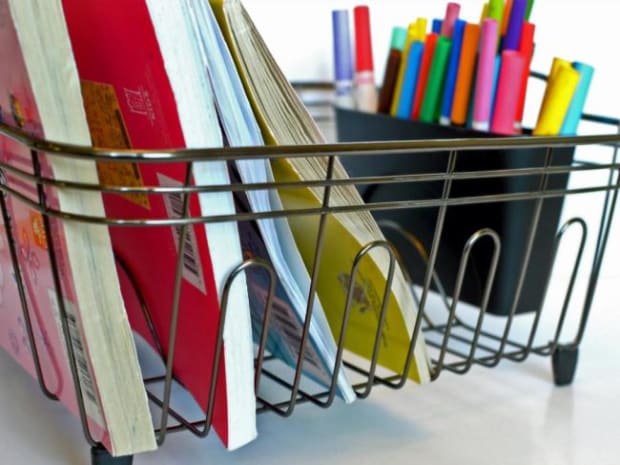 5. Dishrack Storage
With the grooves already built in and the cutlery tray attached a dish rack makes perfect storage for coloring or work books. Drop writing utensils in the cutlery dish for convenience.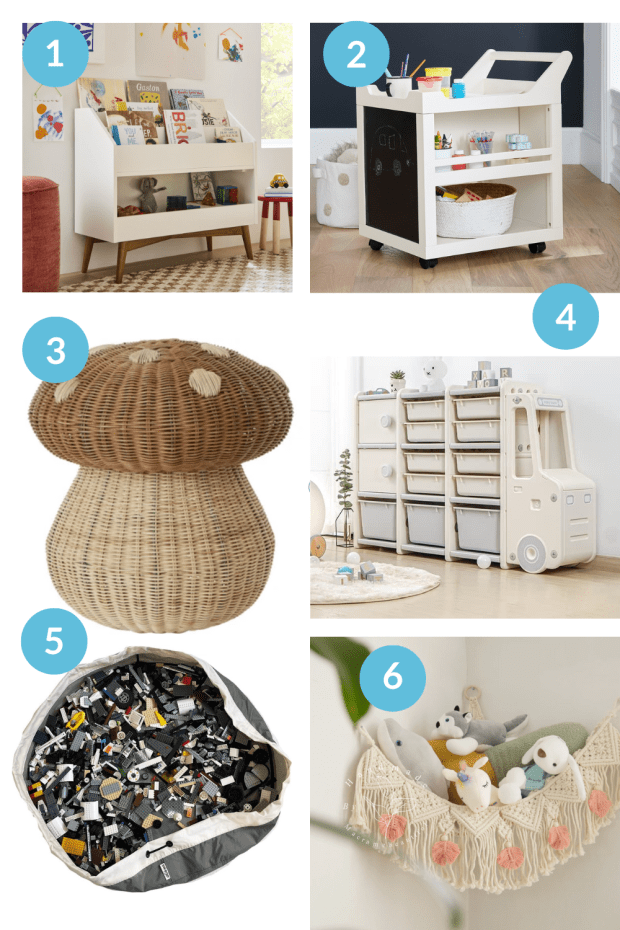 Creative Toy Storage for Kids
If these ideas are a little too time consuming, we've got some ways to shop your way out of the problem with toy storage.
MORE ORGANIZATION TIPS FROM MOMTRENDS
PIN IT!
Use Pinterest to save your favorite recipes. Be sure to follow our Organization board for more tips.