20 Funny Dirty Santa Gift Ideas Under $20
When you think of Christmas, you probably consider it a time of giving. Normally, this is true, but not in the twisted game of dirty Santa! Dirty Santa is a gift exchange with an added twistparticipants are allowed to steal opened gifts from others. The game is called dirty because partygoers get to take gifts that other players have already opened and might want to keep. The object of the game is to attempt to get the best (or at least not the worst) gift.
The rule is simple. The party host will set up a rule, each participant starts out on Santas nice list by bringing a wrapped gift within certain price range. Each wrapped gift is placed in the middle of the gathering. One person chooses a gift from the pile and unwraps it. Their turn is over, but this does not mean they will end up with the gift that they chose. Here is where the naughty comes in: The next person can either choose to steal any opened gift or choose to open a new gift from the pile. This goes on until each and every gift from the pile has been opened. Once the pile is gone, the gift you hold in your hands is the gift you take home! Some players will certainly leave more satisfied than others.
If you happened to attend one of the dirty Santa party, then you should think about what gift you will bring. While many opt for a gag gift, you can also throw in a meaningful option. And here we have 20 Funny Dirty Santa Gift Ideas Under $20 for your inspiration. Now, lets take a look and hope you can find one that you like.
We are a participant in the Amazon Services LLC Associates Program, an affiliate advertising program designed to provide a means for us to earn fees by linking to Amazon.com and affiliated sites.
1. Original Toilet Mug [buy on amazon]
Watching someone drink from BigMouth Incs The Original Toilet Coffee Mug is guaranteed to crack a smile. This 12 oz coffee mug is a hilarious way to start your day!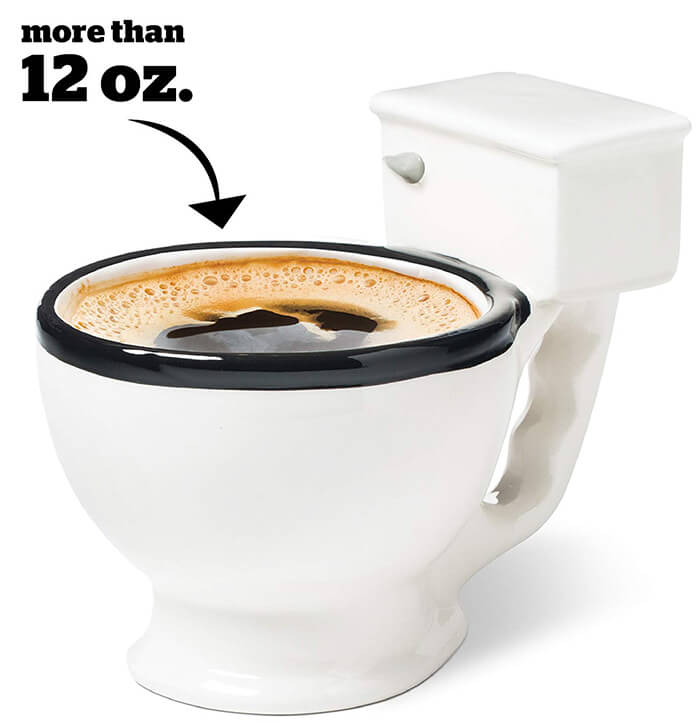 2. Christmas Stocking Flask Wine Dispenser [buy on amazon]
This cute wine stocking is designed to hold your favorite bottles of wine or other liquor. With a 2.25-liter capacity fill with 3 regular bottles of your favorite vino. An essential wine tasting party supplies product.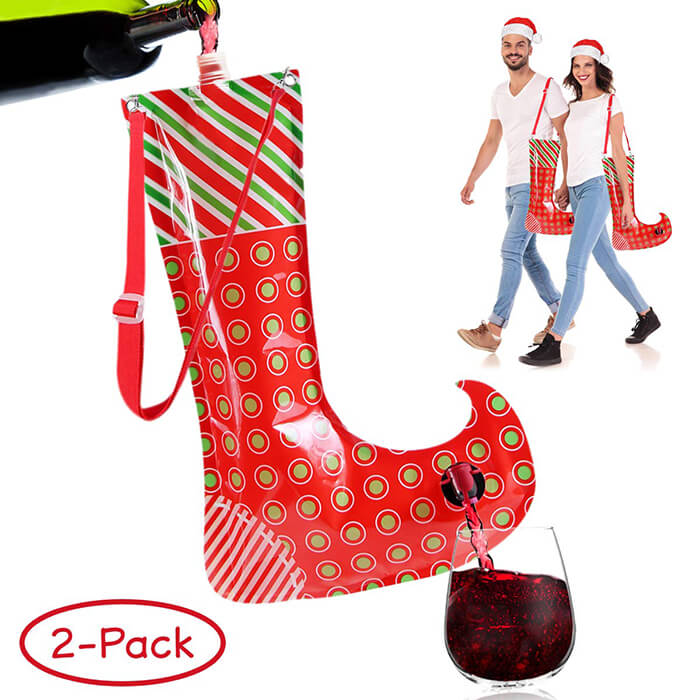 3. Funny Coffe Sock [buy on amazon]
ich, bold and luxurious dress style crew socks Unisex design for both men and women. The bottom of the socks feature a funny hidden message: If You Can Read This, Bring Me Some Coffee Let your socks do the talking! The top of the socks feature a cute and stylish vibrant design featuring coffee cups, french presses.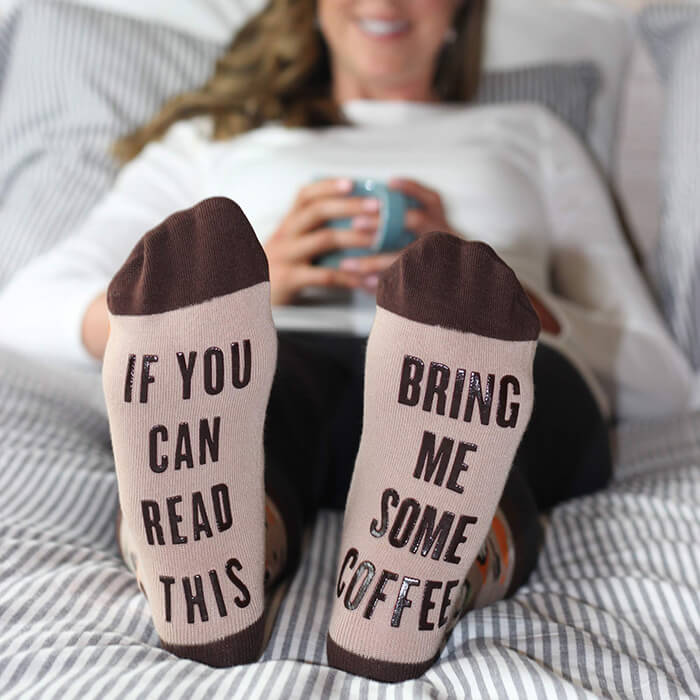 4. USAGA Head Massager [buy on amazon]
20 Heads head massager gives you more touches and relaxing. Just slowly move back and forward scalp massager on your head and you will feel find new different experience.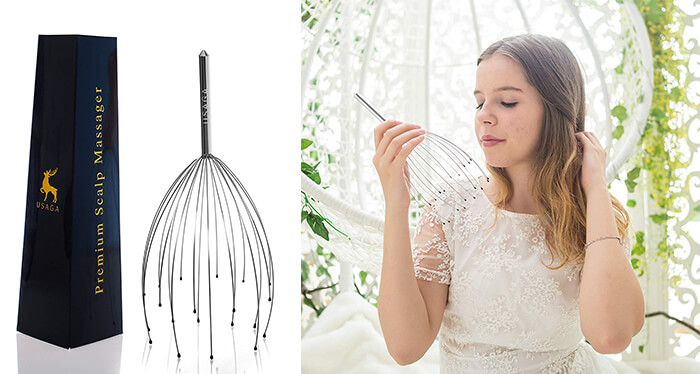 5. Leg Lamp Nightlight [buy on amazon]
A Christmas Story Leg Lamp LED Night Light (Nite Lite) plugs into any standard outlet complete with rotating plug to suit any orientation. The perfect miniature major award to light up your bedroom, bathroom, or any room with the glow of electric sex. Includes a fringed plastic shade. LEDs light up the shade and leg! Measures 8 inches tall.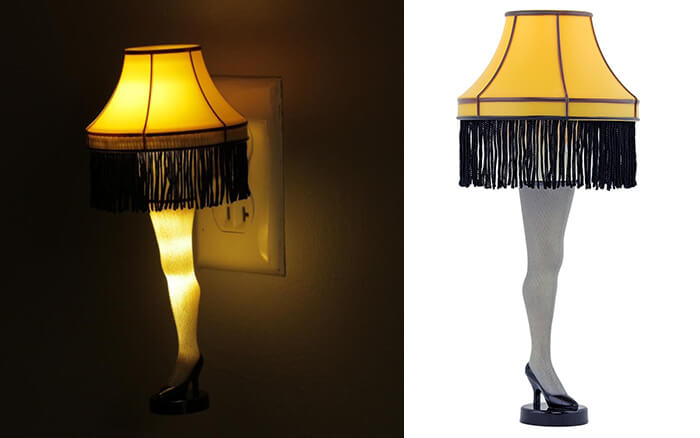 6. Dinosaur Taco Holders [buy on amazon]
The ultimate taco stand for children, teens, and dino lovers of all ages brings a roaring good time to taco night or any meal or snack time. Tacosaurus Rex also holds crackers, waffles, sandwiches, nachos, panini sandwiches, pizza roll-ups, burrito dogs, cheese flautas, and other snacks.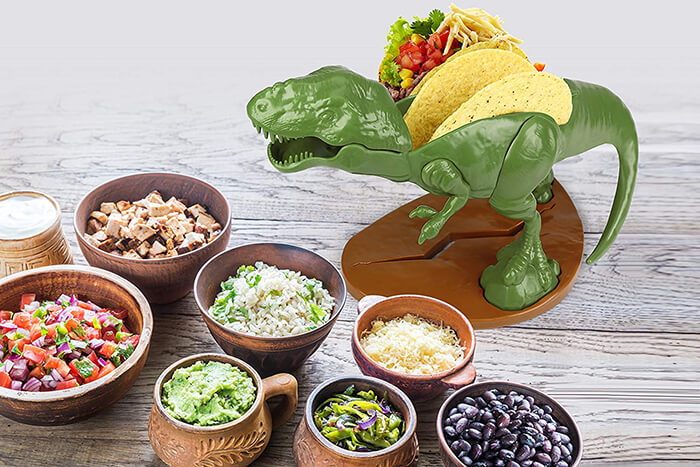 7. Desk Trash Can Organizers [buy on amazon]
Honey, I shrunk the trash? Each set includes 2 adorable mini storage containers that stand over 5 inches tall. One is a mini curbside trash can, the other, a mini recycle bin. Complete with closeable tops, and real wheels.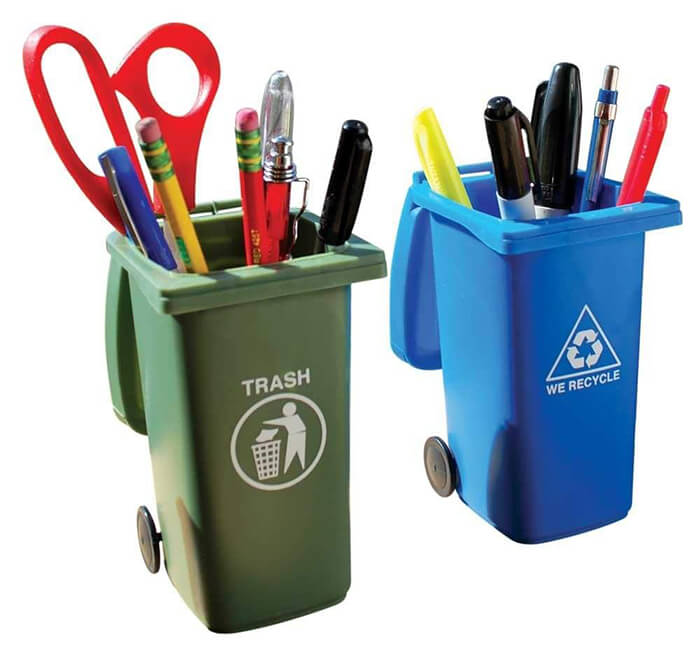 8. Grill Sergeant Apron [buy on amazon]
Get your grill on. This unique camouflage grilling apron holds everything a real man could want or need for an afternoon of fun.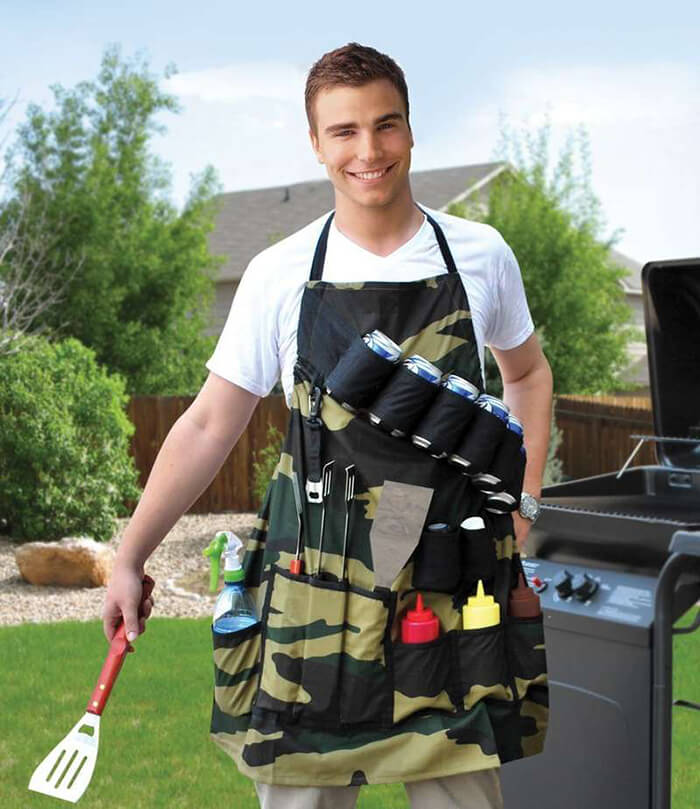 9. Bear Paw Meat Forks [buy on amazon]
Bear Paws are the original, must-have BBQ accessory. A longtime favorite of BBQ experts across the nation, Bear Paws are specially designed for lifting and shredding meat. Channel your inner grizzly with the only meat shredding tool that fits your hands perfectly, acting like an extension of your arms and allowing you to shred meat without getting burned or melting your tools. The super-sharp, meat-shredding claws are strategically spaced so meat wont get stuck. Bear Paws offer a much better way to shred meat than the traditional knife and fork.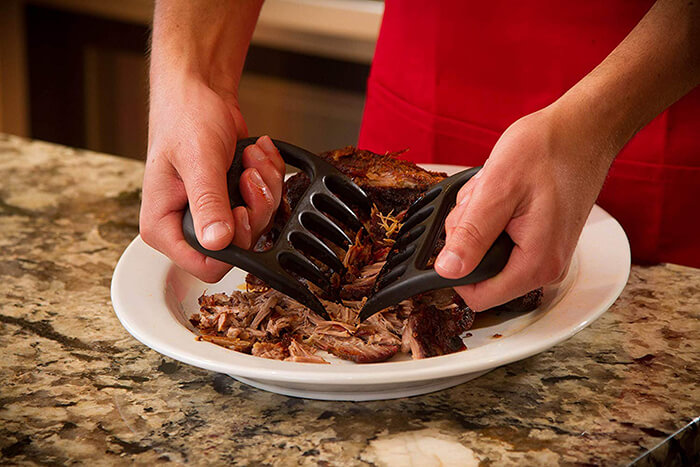 10. DIY Giant Gummy Bear Mold [buy on amazon]
Approved by both LFGB and FDA. Completely FREE of any unwanted toxins, chemicals, or fillers & passes the pinch test! We made sure to use the best silicone possible. One giant gummy bear made with the mold is equivalent to 1,050 regular sized gummy bears Thats approximately 2,190 calories and 2 pounds in a just a single gummy bear!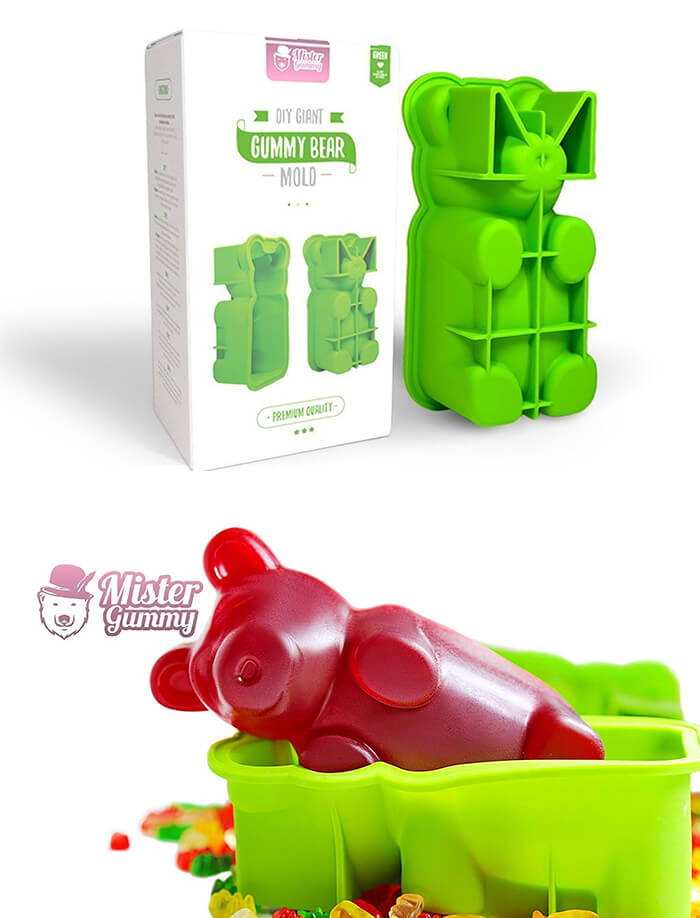 11. Bacon Bandaids [buy on amazon]
Ouch! That smarts! Treat your minor cuts, scrapes and scratches with the incredible healing power of meat. And if a fancy bandage isnt enough to dry up your tears, how about a FREE PRIZE! Each comes in a 3-3/4 tall metal pocket tin and contains a small trinket to help make even the ouchiest owies feel all better in no time. The 3 x 1 Bacon Strips are cut to look like small slabs of bacon.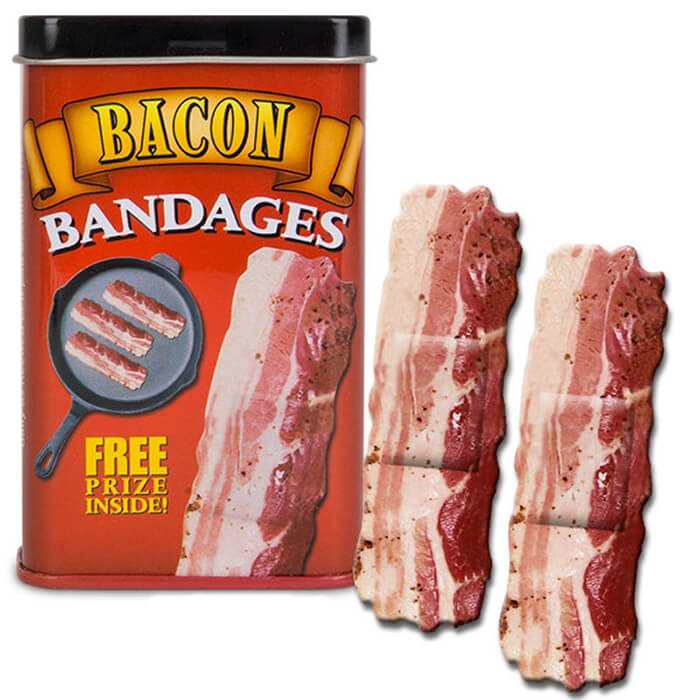 12. Huge Wine Bottle Glass [buy on amazon]
This extra-large wine glass holds an entire 750 mL bottle of wine or just one serving *wink wink. If youre looking for funny wine lover gifts, this is it! You can get one for all of the wine snobs in your life (even if its a gift for yourself). This unique and funny wine glass measures 11.5 tall and 2.8 wide and is made of high-quality glass.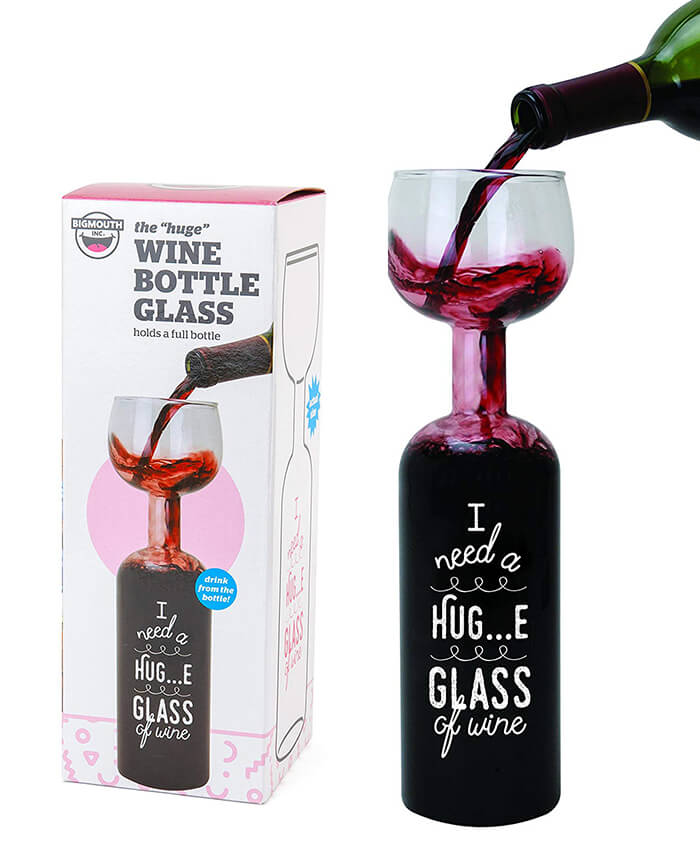 13. Christmas Lights Charging Cable [buy on amazon]
These funky phone charge cord is 50 inch long and comes with 10 LED multicolored lights that will illuminate when in use. Compatible with all Apple devices that use a Lightning cable. You can use it anytime, especially at Christmas.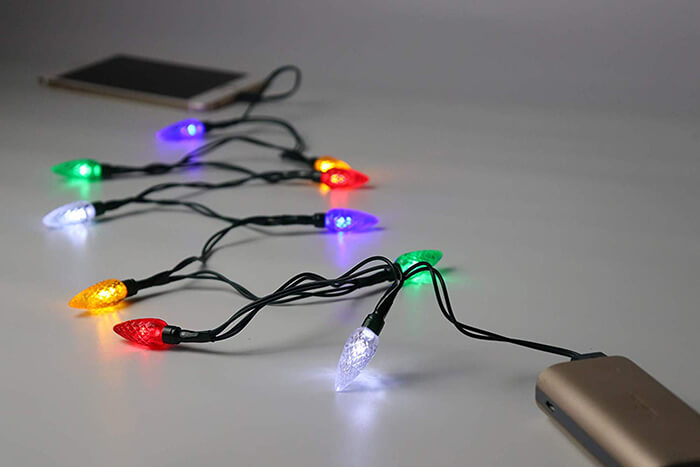 14. CHILL BILL Fridge deodorizer [buy on amazon]
Reusable air purifier Just add baking soda!
Fill with baking soda and place in your refrigerator to absorb unwanted smells. Replace the baking soda when you feel it is no longer effective.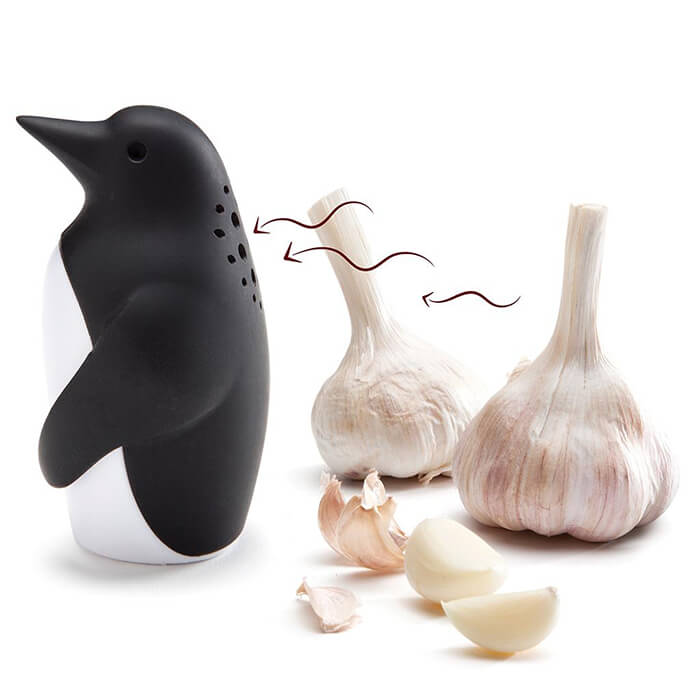 15. 6 Pack Bottle Lights Pro [buy on amazon]
Created Bottle light transform any bottle into a romantic mood light , Table Lamp , DIY Wedding Centerpiece Or Table Decoration. Upcoming holiday party , outdoor night gatherings, romantic dinner ,Christmas , Thanksgiving dinner. Even for the outdoor camping dcor lamp. Come with 1.8-2M / 20-Micro LED, made with a fine bendable copper / silver wire that can conform to any shape you want. This gives the appearance of evenly distributed inside a corked bottle.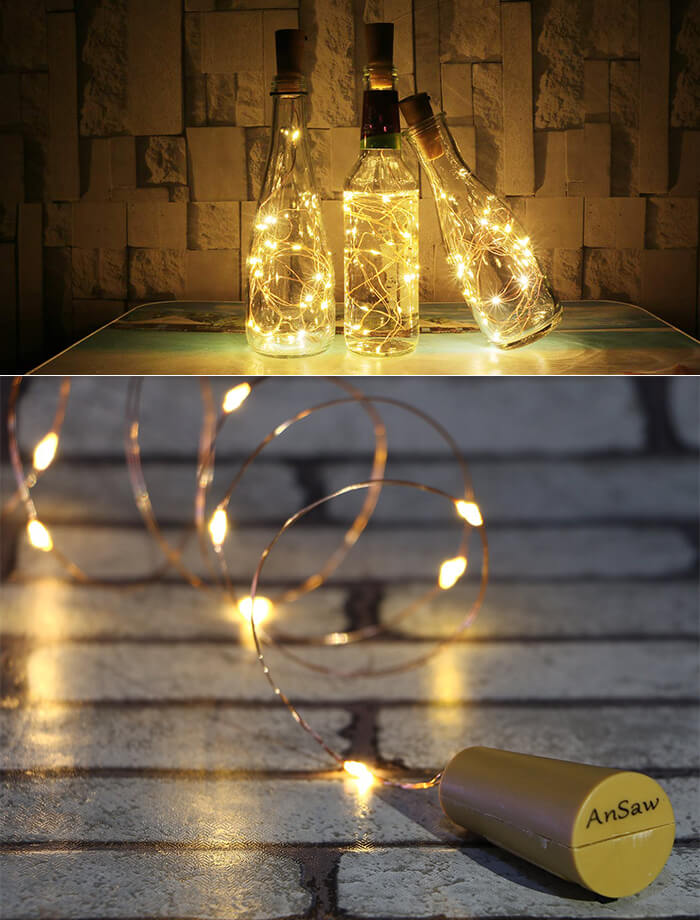 16. Peleg Design Egguins 3-in-1 Cook, Store and Serve Egg Holder [buy on amazon]
Boil, serve and store eggs in the coolest way! This small colony of penguins will hold up to 6 eggs together in the Arctic winter of your fridge or in the hot springs of your pot. The handle will always stay cool for pulling out safely from the boiling water and comfortable carrying to the table or fridge.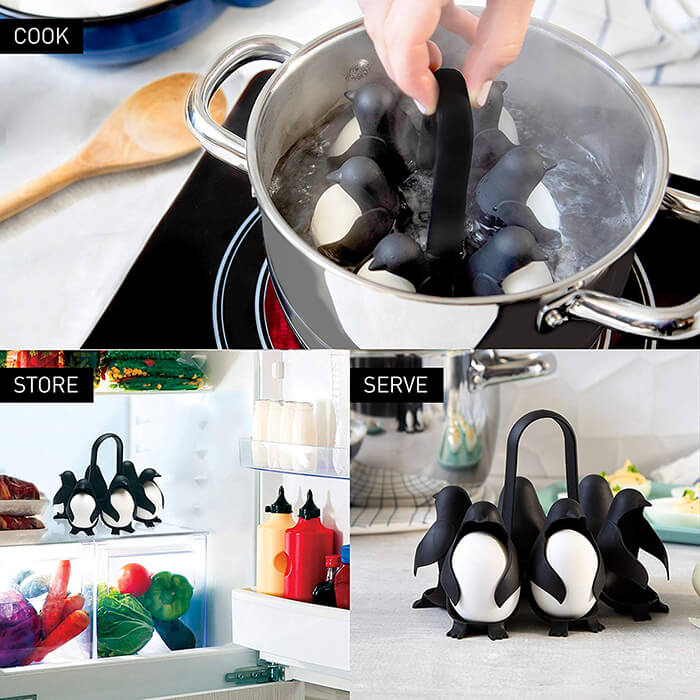 17. White Ceramic Skull Shaped Succulent Planter Pots Set of 3 [buy on amazon]
These succulent planter pots are built with quality ceramic baked in high temperatures and will be well packed before delivery in order to make sure you receive goods intact. A tiny drainage hole at the bottom of each pot can discharge surplus water and ensure air flow for your living plants. Its good to keep them healthier and live longer.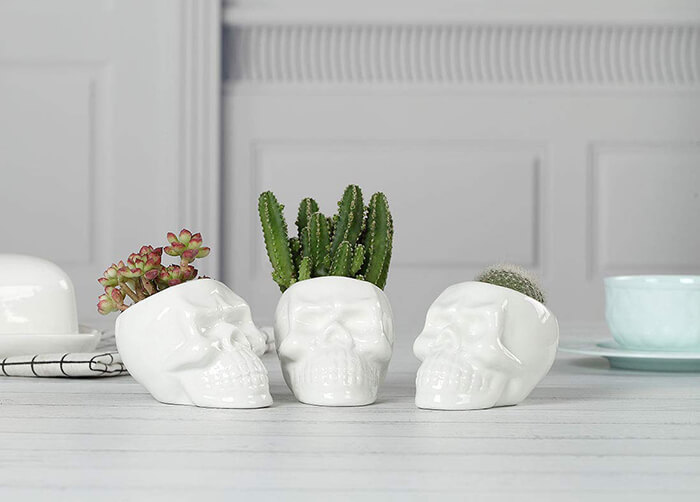 18. Animal Ring Holder (3-Pack containing Bunny, Reindeer and Elephant) [buy on amazon]
This petite, yet sturdy, animal ring holder complements and blends into many interior spaces. Dont let the small size fool you each ring holder can house eight rings. The bottom surface of each animal features padding to prevent scratching. Ideal next to your bed, at the kitchen sink, or bathroom countertop.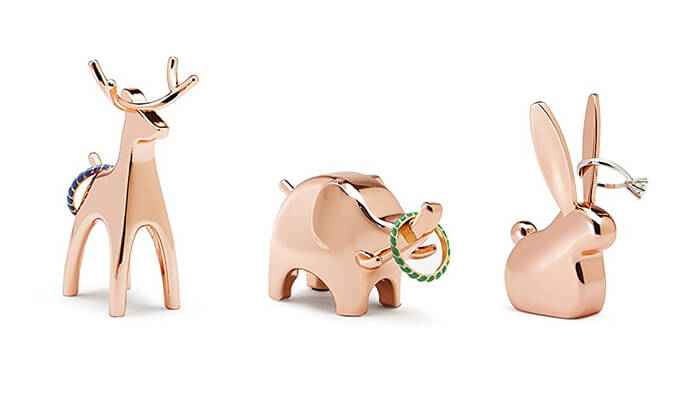 19. Superman shelf [buy on amazon]
Supershelf is a cool floating metal shelf, wall bookshelf which gives the impression of a superhero holding the books on the air, preventing them from falling to the ground. The base is concealed by the books and the superhero is attached with a magnet to the base to give the item its dynamic appearance. A super charming addition to your living room, bedroom or even to your office.
Specifications: Constructed from metal painted black. Max. recommend weight is 3.5kg.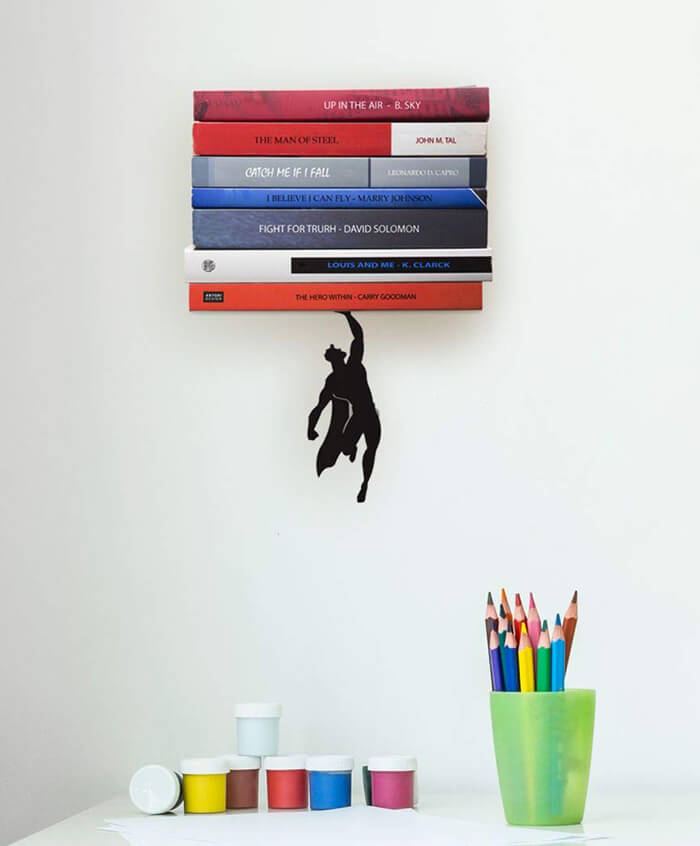 20. Ray Gun Nose Trimmer [buy on amazon]
Pull the trigger on Freds retro-styled ATOMIC TRIMMER and stand back as unwanted nose and ear hair gets blasted away! Safe-to-touch stainless steel blades are housed in sturdy ABS plastic. One AA battery (not included) powers the trimmer with lightning speed! Packed in a futuristic window box a perfect gift for every spaceman on your list!